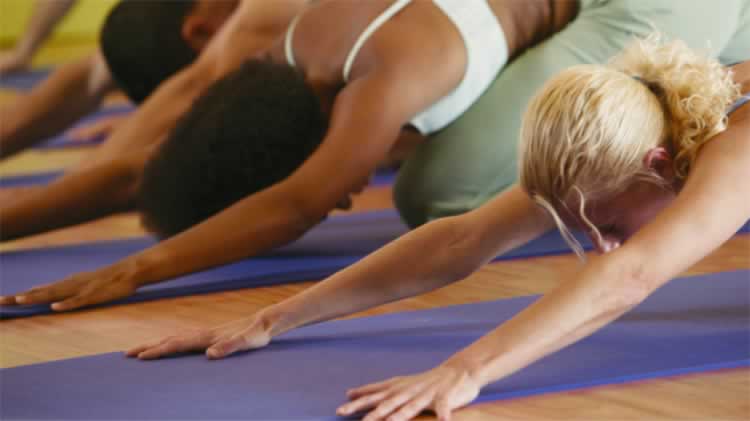 PA Gentle Yoga and Meditation w/Sarah
Note: This event has already passed.
Date: May 22 2017, 8:30 a.m. - 9:30 a.m.
Gentle Yoga is often considered easier, less intense, non-strenuous, minimalistic, quiet, meditative, or restorative.
Generally speaking, gentle-style yoga classes attempt to serve a variety of distinct needs: people with movement limitations, or profound stiffness due to lack of activity; relief from disabilities and chronic conditions e.g., arthritis, back pain and other musculoskeletal issues; recovery from surgery, illness or injury; for seniors, new practitioners, women who are pregnant and those seeking stress-reduction or weight management. A gentle yoga approach has even been found to be an important compliment in programs to reverse heart disease or provide relief from the challenging conditions of fibromyalgia, chronic fatigue, as well as mood disorders.
Gentle yoga classes are typically described as appropriate for those who want a softer, nurturing, slow-paced, well-supported and relaxing practice. The approach hopefully includes carefully orchestrated movements, controlled pressure, and well-measured stretches, including range of motion exercises. Postures may be approached in gradual steps, with plenty of time to focus on breathing and repetition so that the practice is simple to do and easy to remember. A gentle yoga style encourages a highly individualized approach to practice with on-going encouragement to make moment-to-moment adjustments.
* Classes are subject to change based on instructor availability.
Cost
Single class: $5
Ten classes: $45
Coupons can be purchased at any Stuttgart Family and MWR fitness center.