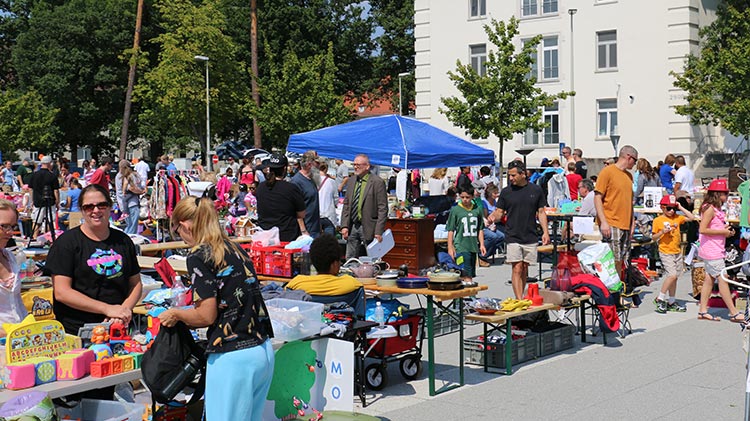 C.A.R.E. Fair Flea Market
Date: Sep 12 2020, 10 a.m. - 2 p.m.
Main Exchange - Panzer Kaserne Google Map
Whether you are looking to do some house cleaning and make extra cash or you are hunting for a good bargain, the community flea market is the place for you.
Come out and shop for or sell anything from household goods, clothes, tools, art, jewelry, books, crafts, toys, and more.
This flea market in held in conjuction with the C.A.R.E Fair.
Cost
$13 service fee (includes one table per customer).
Registration Info
Call or e-mail us to register.
Contact
Military DSN Tel:

(314)596-4291