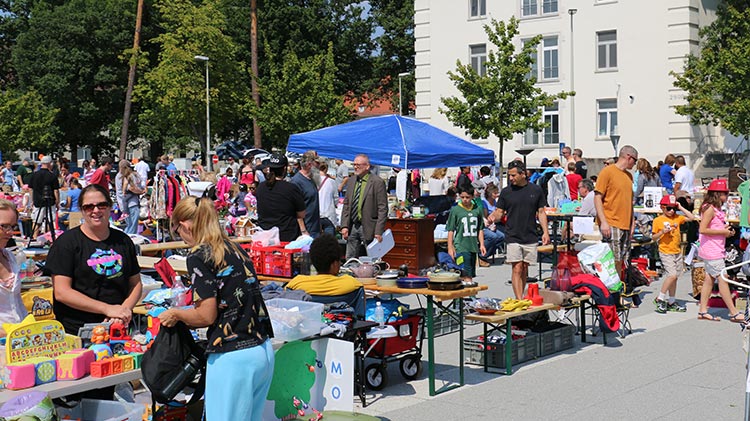 C.A.R.E. Fair Flea Market
Note: This event has already passed.
Date: Sep 8 2018, 10 a.m. - 2 p.m.
The C.A.R.E. Fair Flea Market is held on Saturday, Sep. 8, and open to I.D. cardholders. Market times are 10 a.m. - 2 p.m. although set-up for sellers is always an hour or two earlier. If you would like to reserve a table, please email or call us.
Service fees for table/spaces is $10 and due in advance at any of our four Fitness Center locations on Patch, Panzer, Kelley and Robinson Barracks. If after signing up payment is not made within five (5) working days before the flea market, names can be dropped to allow access for community members on a waiting list.
Please know there is a limit of one table per person as space is limited. If flea market participants do not show up fifteen minutes before the start of the event, their tables and space may become forfeit.
Hint: The NAF Warehouse Sale will be taking place from 9 a.m.-2 p.m. on the same day.
Registration Info
Call or e-mail us to register.
Contact