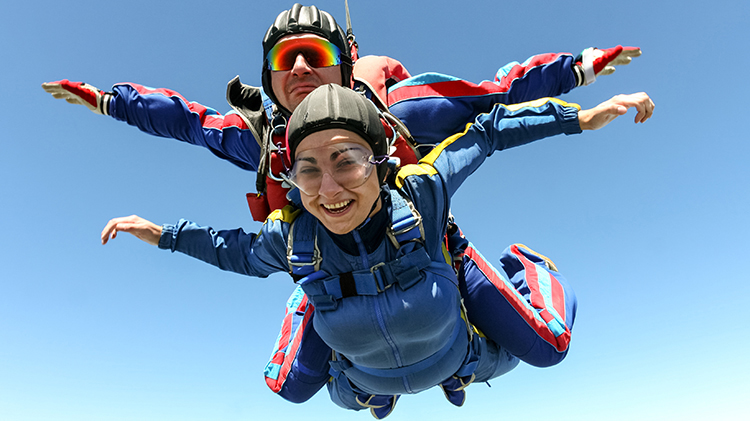 Date: Oct 3 2020
MWR Tours - Panzer Kaserne Bldg 2915 Room 312B Google Map
What provides more of a rush than jumping out of a plane? Not much! However, once you release your chute you float serenely to the ground while enjoying the beautiful scenery around you. Of course this is all done with the utmost safety and with a tandem jump master as your companion.
Warning: Those appearing intoxicated will NOT be allowed to jump and no refunds will be given – so plan ahead.
Videos available for purchase (let your trip leader know ahead of time).
Participants must be 14 years old to jump.
Please remember:
Must bring your own mask (required).
Hand sanitizer is included.
Cost
$259 - $309 per person based on weight.
Transportation is included.
Registration Info
Register with MWR Tours by September 24. Visit the MWR Tours page and learn about policies and procedures during COVID-19.
Contact
Military DSN Tel:

(314)596-2104