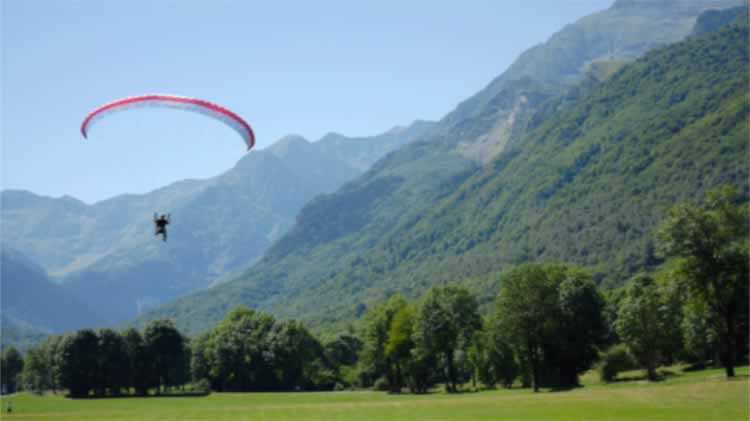 Date: Sep 13 2020
MWR Tours - Panzer Kaserne Bldg 2915 Room 312B Google Map
What better way to embrace the beautiful European scenery than to observe it from on the hight as you glide gracefully through the sky? Spend the day with a dedicated instructor learning the basics of paragliding in this beginner course. Students will progress through classroom presentation, equipment introduction, demonstration, canopy familiarization and launch practice. After that, it's off the training hill to practice short, low flights from the training slope. That's right - you get to fly on your first day!
Must be 14 years old to participate.
Please remember:
Hand sanitizer will be provided
Mask is required.
Registration Info
Register with MWR Tours by September 3. Visit the MWR Tours page and learn about policies and procedures during COVID-19.
Contact
Military DSN Tel:

(314)596-2104