Dueling Pianos
Note: This event has already passed.
Dec 3 2021, 6 pm - 8:30 pm
Dec 3 2021, 6 pm - 8:30 pm
Doors open: 6 p.m.
Show: 7 - 8:30 p.m.
*This event will have a limited capacity due to Covid-19 regulations. Event may be subject to change. For latest updates, call the facility prior to attending the event. Masks are required while in the building.
Put two sharp-witted, incredibly talented musicians with two grand pianos on a stage, then add in a roomful of people; The result is an evening of fast, funny, and unforgettable entertainment. Their musical repertoire ranges from Classic Rock to Country, Hard Rock to R&B, and Show Tunes to Top 40. Our entertainers engage the audience making them the star of the show. It only takes a song to have the party goers shouting out requests, singing along to favorites, bantering with performers, and having the time of their lives.
Every member of the Dueling Pianos International roster of outstanding performers is a master of fun, fast-paced musical and comedy entertainment. Our performers have been delighting audiences of all ages for nearly twenty years—and have kept them coming back for more. If you haven't experienced a dueling pianos event yet, you need to. And if you have, we know you want to again. Two Pianos. Two Players. One Great Time.
Nate Sangsland
While serving in the U.S. Army from 2001 – 2005, Sangsland was stationed in Germany and spent some of his off-duty hours as a pub guitarist. After his tour of duty, he fell in love with the Dueling Pianos concept, and became a favorite performer at Fort Rucker, Fort Bragg, and other Army garrisons in the southern region. Hailing from Indianapolis, he currently calls Destin, Florida his home. His favorite song is "Wagon Wheel."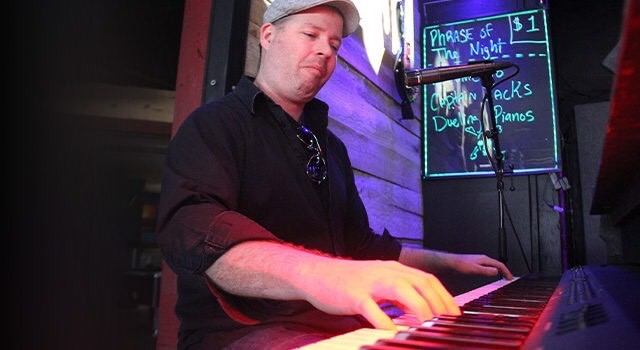 Matt Soverns
Soverns was born to perform, and swept talent awards shows and was featured in musical theater productions throughout his school years. Since he began performing for Dueling Pianos in 2014, Soverns has headlined thousands of performances across the United States. The Central Indian native loves performing "Paradise by the Dashboard Lights."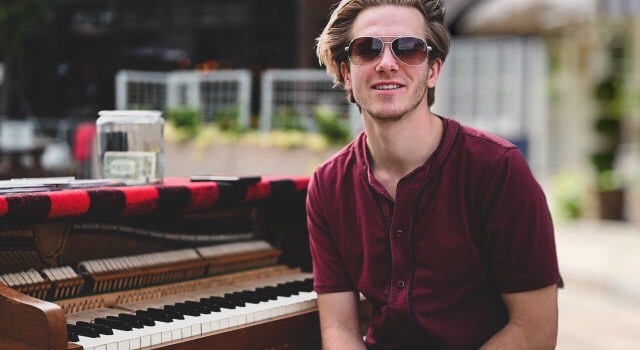 Swabian Special Events Center

Reservations for event spaces will be accepted during office hours from 9 a.m.- 1 p.m. & 2 - 4 p.m. for the Swabian Special Events Center and Kelley Club. All reservations can be made via phone or email.

Military DSN (314)-430-5433