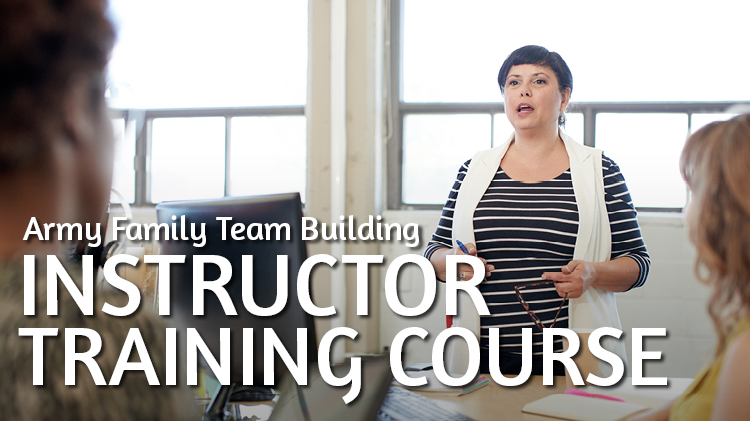 Date: Feb 13, 8:30 a.m. - Feb 15, 2:30 p.m.
Army Community Service (ACS) - Panzer Kaserne Bldg. 2915 Google Map
In this 3-day course, students will gain knowledge and skills to become effective ACS instructors, certified to teach future AFTB classes. A presentation is required on the last day of this training.
Topics include the following:
Effective Instruction
Platform Skills
Teaching the Adult Learner
Managing the Learning Environment
Methods of Instruction
Registration Info
To sign-up, call ACS.
Contact