SOLD OUT - Munich's Oktoberfest
This tour is now sold out.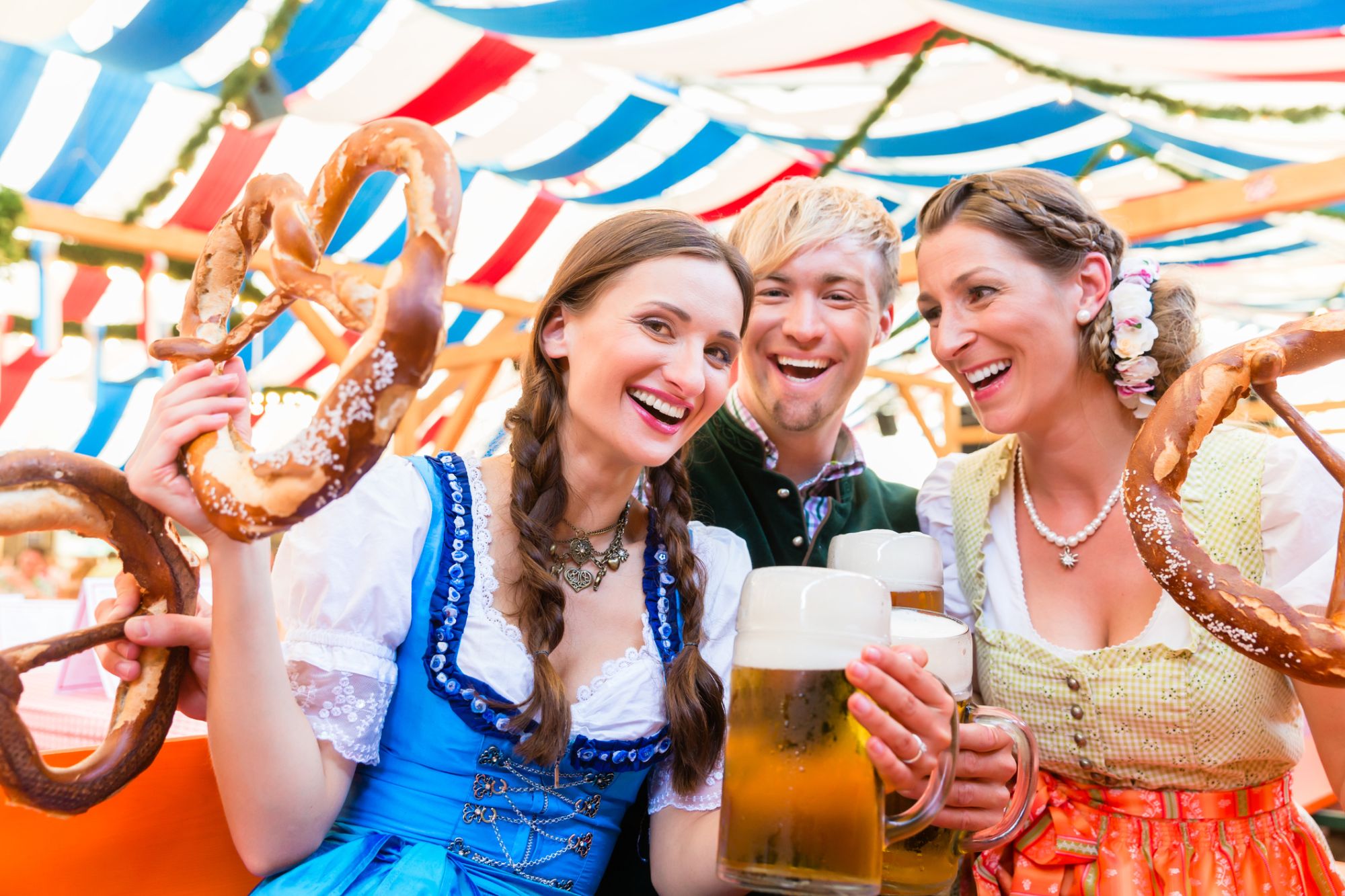 🍻 Trip to Oktoberfest 🎪
Join us for an unforgettable adventure at Munich's Oktoberfest, the ultimate beer festival! 🎉✨ Experience the magic of this historic celebration, which originated as a royal wedding party and has now become the world's largest beer extravaganza! 🎊🍺
🥨 Indulge in Giant Pretzels: Prepare your taste buds for a tantalizing treat! At Oktoberfest, you'll have the chance to savor deliciously massive pretzels that will leave you craving for more. 🥨🤤
🎶 Groove to Live Music: Get ready to dance and sing along to the lively tunes that fill the air at Oktoberfest. The festival features amazing live music performances, ensuring an energetic atmosphere that will keep you entertained throughout the day. 🎵🎤
🎡 Thrilling Carnival Rides: Calling all adrenaline lovers and kids at heart! Oktoberfest offers a wide array of exhilarating carnival rides that are sure to get your heart racing. Experience the excitement and create lasting memories as you soar through the air on thrilling attractions. 🎢🎠
🍻 A Toast to Bavarian Beer: Immerse yourself in the rich beer culture of Bavaria as you indulge in some of the finest brews the world has to offer. Join the locals and fellow tourists in the beautifully themed event tents, where you can raise your stein, sing traditional songs, and enjoy the camaraderie that Oktoberfest is famous for. Prost! 🍻🎉
🚐 Let MWR Drive You: Sit back, relax, and let MWR take care of your transportation needs. We'll ensure you arrive safely and conveniently at the festival grounds, allowing you to fully enjoy the festivities without any worries. 🚐💨
👗 Traditional Attire: Don't forget to dress the part! Oktoberfest is the perfect occasion to showcase your style by wearing a dirndl or lederhosen. Embrace the traditional Bavarian attire and become part of the vibrant festival atmosphere.
Important Information:
Fest grounds do not permit backpacks, so we recommend bringing a small wallet to carry your essentials and money securely. 💼💰
Outside food, drinks, and water are not allowed inside the premises. However, fear not, as Oktoberfest has a wide selection of food and beverages to satisfy your cravings. 🥤🍔
Don't miss out on this incredible opportunity to experience the world-famous Oktoberfest. Reserve your spot today and get ready for an extraordinary journey filled with laughter, music, and, of course, plenty of beer! 🎪🍻🎉
Cost
Price: $75 per person.
Registration Information
Register with MWR Tours by Sept. 15, 2023.
MWR Tours

Military DSN (314)596-2104