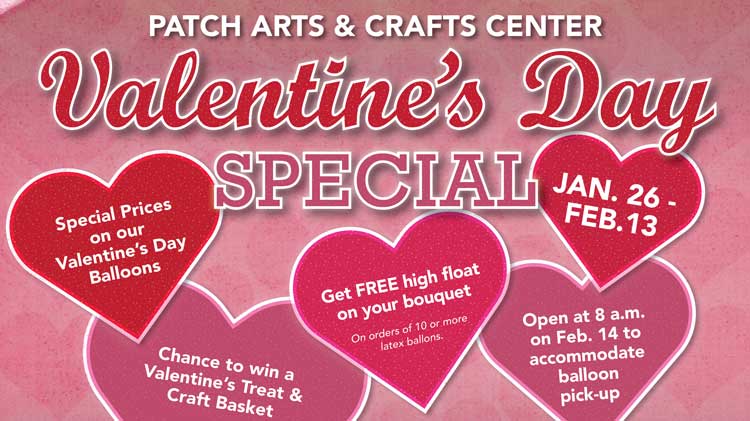 Arts & Crafts Center - Patch - Patch Barracks Bldg. 2329 Google Map
Get ready for Valentine's Day with special pricing on Valentine's balloons from the Patch Arts and Crafts Center. Patch Arts and Craft Center will be taking balloon pre-orders between Jan. 26 and Feb. 13. Order 10 or more latex balloons and we will throw in High-Float for free, so your balloons will last longer.
For you ease and convienence, the Arts and Crafts Center will open at 8 a.m. on Feb. 14 for balloon pick-up.
Stop by today and check out our balloon selection.