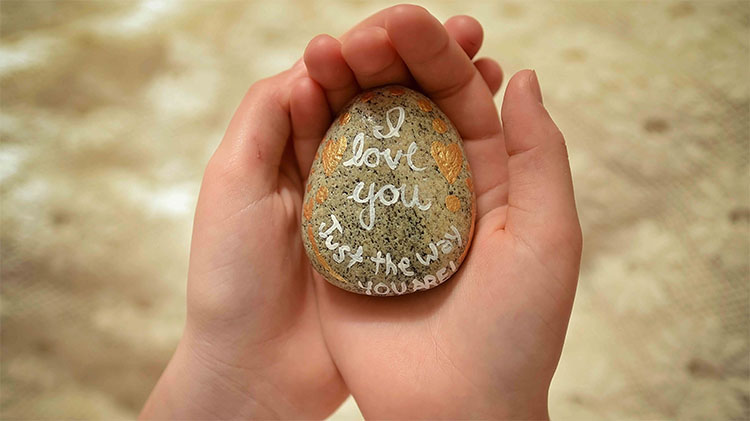 Stuttgart Family and MWR is spreading a little kindness this fall through a new campaign called "MWR Rocks"
Starting now through December 1, 2017 there will be hand-painted rocks with an inspirational message or image hidden throughout the four installations: Patch Barracks, Panzer Kaserne, Kelley Barracks, and Robinson Barracks. Each MWR Rock will have a MWR tag on the bottom that will provides additional information about the campaign.
When you find one of these special rocks you have the option to bring the rock into a participating Family and MWR facility to claim a prize. Or you can just keep the rock.
Participating facilities are:
• Army Community Services located on Panzer Kaserne Bldg. 2915
• Parent Central Services located on Patch Barracks Bldg. 2347
• Family and MWR Support Services located on Kelley Barracks Bldg. 3307
• Robinson Fitness Center located on Robinson Barracks Bldg. 161
When you claim your rock you will also be registered to attend a special MWR Rocks party December 8, 4 p.m. at the Galaxy Bowling and Entertainment Center.
Party will include:

• Free bowling and shoe rentals
• Pizza
• Games
• Prizes
After you receive your prize and registered for the party, you can also get to keep that very special MWR Rock that you found.
When you find a MWR Rock in the community. Take a picture and post it to our Stuttgart Family and MWR Facebook page with the hashtag, #stuttgartmwrrocks.