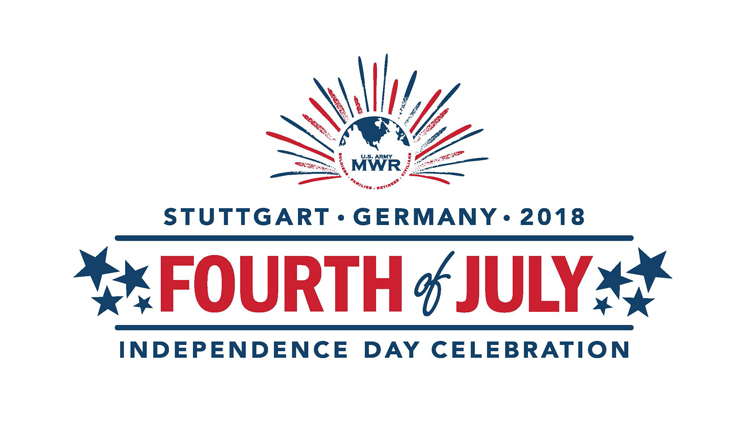 Independence Day Instagram Promo
Follow the Stuttgart Marketing on Instagram!
You could win a MWR Tours Travel Voucher worth $3500!!!
All you have to do is:
Follow us on instagram @stuttgarfamilymwr
Take a photo at the Independence Day Celebration. Photo can be of you or a general shot of the area but must be obvious that you are at the celebration.
Upload a photo at the Independence Day Celebration and tag us @stuttgartfamilymwr and use #stuttgartID4 on July 4, 3 - 8 p.m. only.
* In order for entries to be visible and valid, private accounts must be made public during the giveaway.
Rules:
All entries must be submitted by July 4, 3-8 p.m. Winner will be announced at 8:30 p.m.
Submissions that do not follow all guidelines will not be eligible to win.
It must be apparent that you are at the Independence Day Celebration.
Participants may enter to win more than once. The more you participate, the more chances you have to win.
Family & MWR employees are not able to participate.
Immediate family members (including spouse and unmarried dependent children) of Family & MWR employees are not eligible to accept prizes valued at more than $100.
Must be a US ID cardholder 18 or older and assigned to USAG Stuttgart.
You do not have to be present to win. Prize must be claimed by July 18. If prize is not claimed in time or winner is disqualified for any reason, Family and MWR reserves the right to determine an alternate winner.
Prize is not redeemable for cash and cannot be exchanged for any other prize.
Winner is responsible for any tax implications.
By participating, all contestants and winners grant Family and MWR exclusive permission to use their names, characters, photographs, voices, videotape, and likenesses in connection with promotion and other promotions and waive any claims to royalty, right to remuneration for such use.
Also, don't forget to join us for our Independence Day Blitz Campaigns!

June 13: Kelley Barracks in front of the theatre
June 22: Patch Commissary
June 27: Panzer Main Exchange

All blitz campaigns run from 11:30 a.m. - 1:30 p.m.