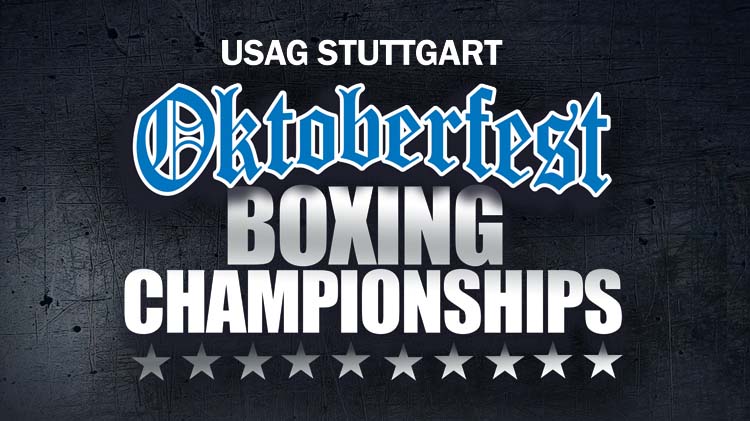 Boxers Wanted - USAG Stuttgart Oktoberfest Boxing Championships
Panzer Fitness Center - Panzer Kaserne Stuttgart Google Map
USAG Stuttgart will host the USAG Stuttgart Oktoberfest Boxing Championships on Oct. 20, 2018 at the Panzer Fitness Center, Panzer Kaserne.
The IMCOM-E tournament will be open to all IMCOM-E Service Members and will allow you to measure yourself with the best in Europe, and bring home the belt.
Boxing is open to:
US Active Duty Military Members
Active Reserve Military Members
Male
Female
The USAG Stuttgart Oktoberfest Boxing Championships festivities will begin at 4 p.m. and include food, beverages and some fun activities with an Oktoberfest flair. Doors will open at 5:30 p.m. for guests to enter the gym, which will have a unique boxing set-up.
Registration Info
Interested? Email the Sports Office for details.
Contact